How to post photos on Marupyara forum using Imageshack.
Posted:
March 25th, 2011, 2:24 pm
Access
http://www.imageshack.us/
and register:
it's free!
1. Click the Upload Media button. Click browse (1) and select the photo on your computer you want to post on the forum. Upon clicking your photo it will appear in the text box (as text i.e. 5.jpg) beside the browse button. (2)
2. Click Image Resize (3) and choose 640 * 480 (for message boards) (4)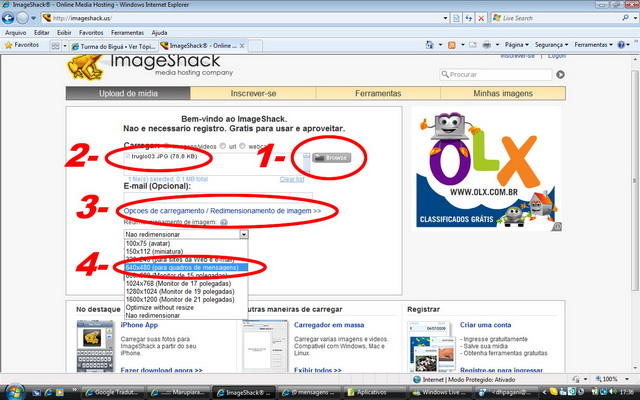 3. Click no to Label Thumb (5)
4. Click Upload Now (6)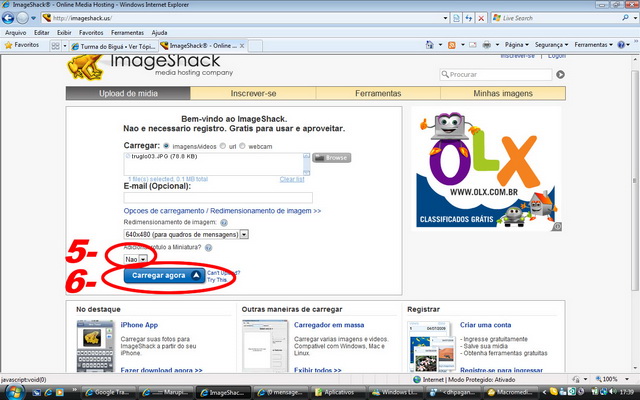 5. A new box will open up with the photo you selected in the upper left hand side. Below your photo will be a Direct Link box. Click inside this box and copy the entire link. (Ctrl + C) on your keyboard.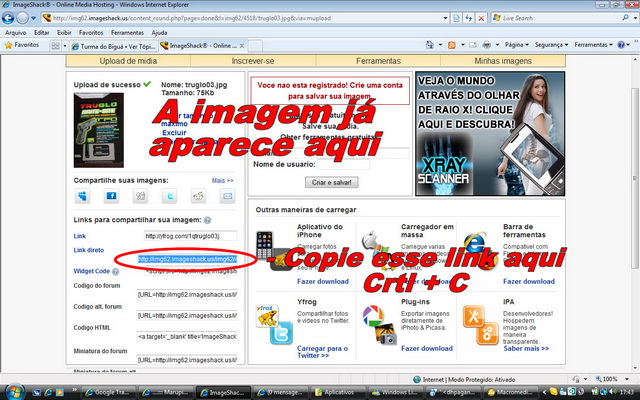 6. Go to the message you are creating on the forum and click on the IMG box. (7) Two IMG codes will appear in the message. Click between the two IMG codes and press (Ctrl + V) on your keyboard to copy the direct link. The photo link will appear between the two codes. Click out of the IMG codes to continue writing your message or to add more photos.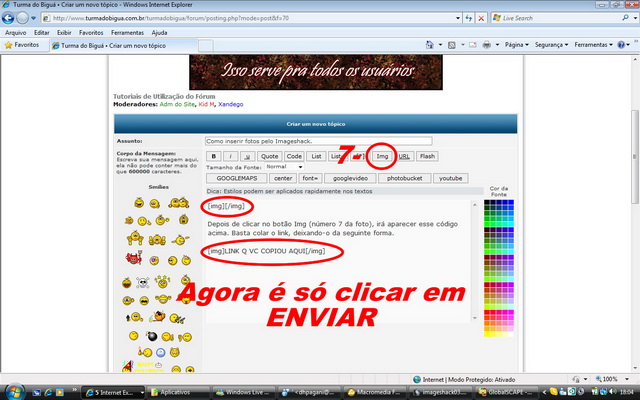 7. Click the Send button at the bottom of the message box . Your photo will now be posted on the forum!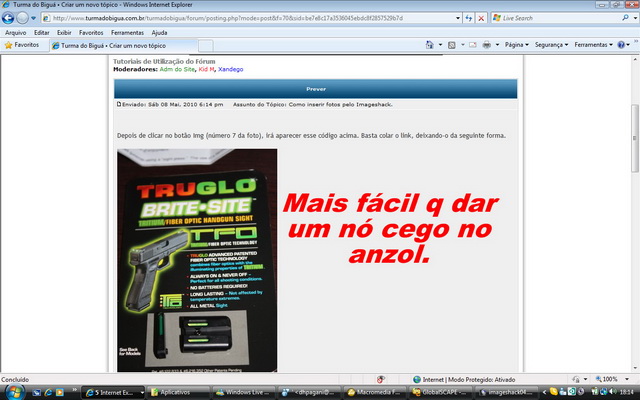 8. To create your forum profile; go to User Control Panel, click Profile and fill in your desired information. To create your Avatar photo, click Edit Avatar, follow the same steps as posting photos on the message board but in the Image Resize box (3) choose the 150 * 112 thumbnail size. In the Link Off Site box copy your Avatar's direct link from Imageshack (#5 above). In the Avatar Dimensions boxes put 150 and 115. Click submit and your new Avatar photo should appear in your profile.